Google My Business Listings
Maximise your local search volume
Google My Business Listings
Maximise your local search volume
What is a Google Business Profile?
A Google My Business Listing is a free listing provided by Google. It allows your business to show in local search results and is integrated with Google Maps which makes it easier for customers to find you.
Factors For Showing In Search Results
There are 3 main factors for a Google Business Listing to show in a search result
Distance. If you have a physical location this is simple. If you provide a service at your customers location you want to be particular about the service area you choose so as not to disqualify yourself from results
Prominence. How active you are with your listing. Have you taken advantage of all the relevant features? If you regularly update and post on your listing, Google look favourably on it.
Relevance. Google's aim is to show the most relevant results to searches. This is why the business category, products and services provided in the listing are important and accurate.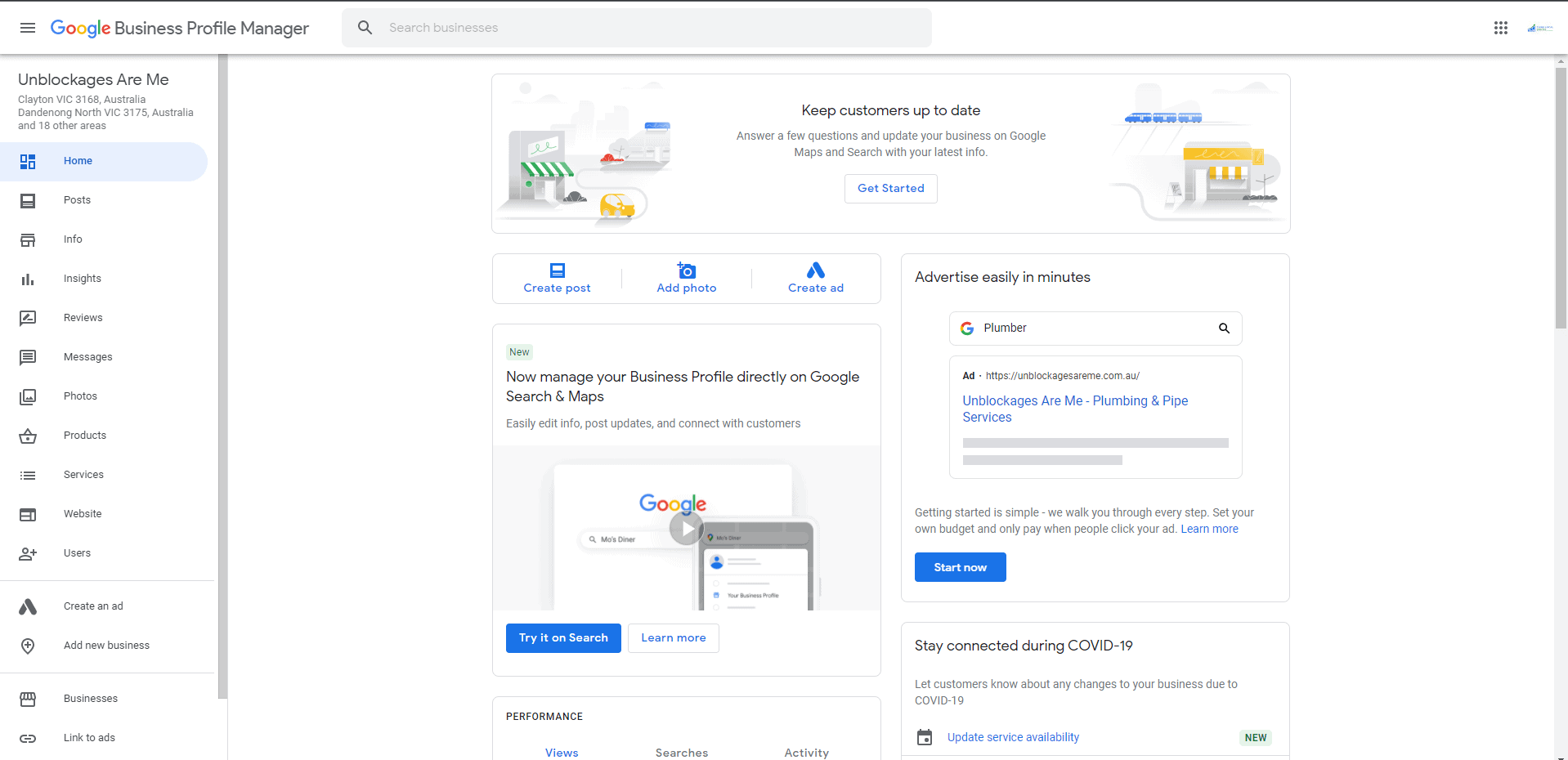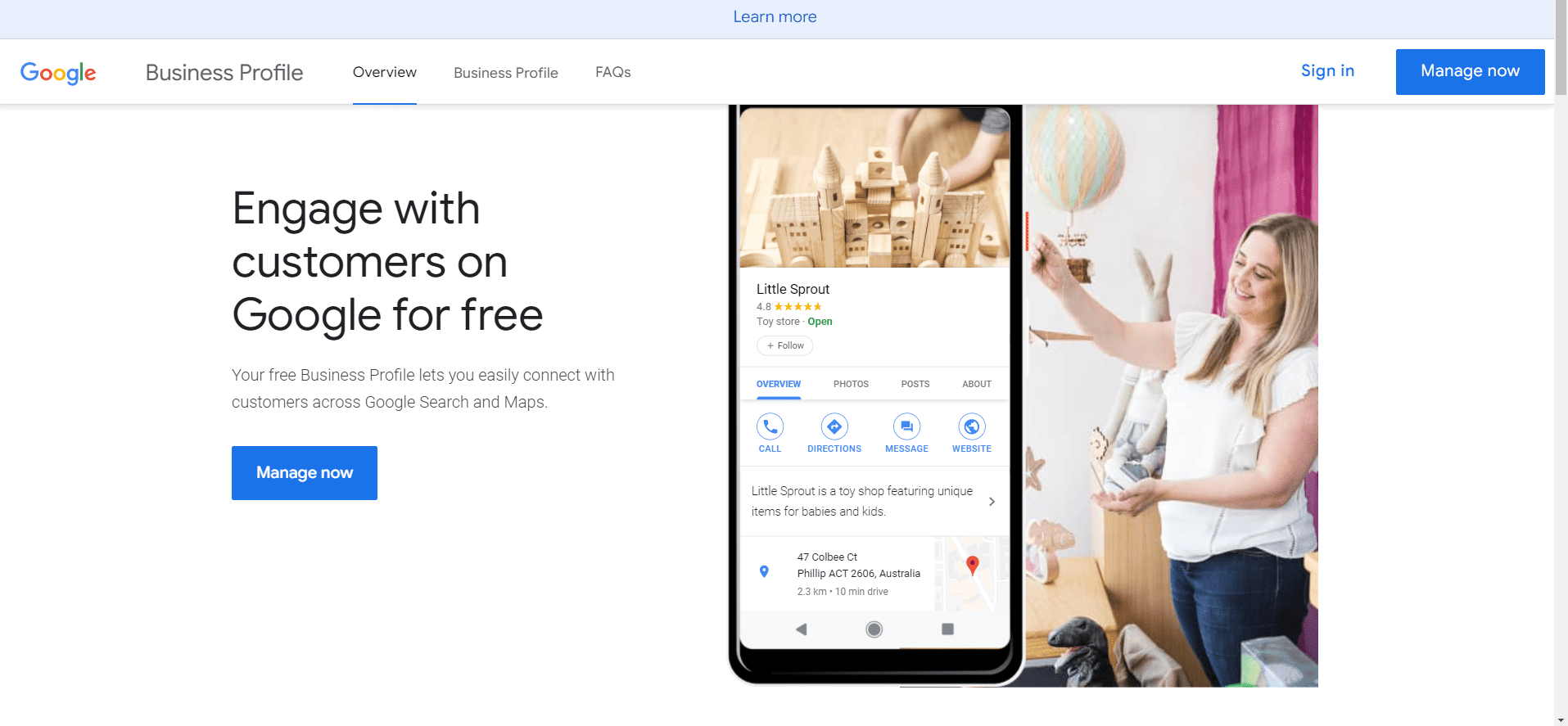 What are the benefits of a Google Business Profile?
When people are searching for a product or service, Google considers all the relevant local Business Listings and shows a selection within the Maps. With the increase of Mobile searches, your Business Listing is a fast way to be found and for customers to access your website, to call you and get directions to your business and read reviews. All from one easy access point.
If you use all the features of the Business Listing, Google will favour you in the results.
How do we help you?
If you don't have a Google My Business Listing we will create one for you and get it verified by Google. Whether it's a new listing or you already have one, we can update it for you. We add as much information as possible, using all the relevant features.
Some listings can be difficult to verify or duplicates occur. We can help you if you've been caught in that process and you're frustrated with the difficulty of it all.
If you don't have time to manage your listing, we can look after that for you too. In consultation with you, we can write regular, relevant posts, which will improve the relevance of your listing. This keeps Google happy.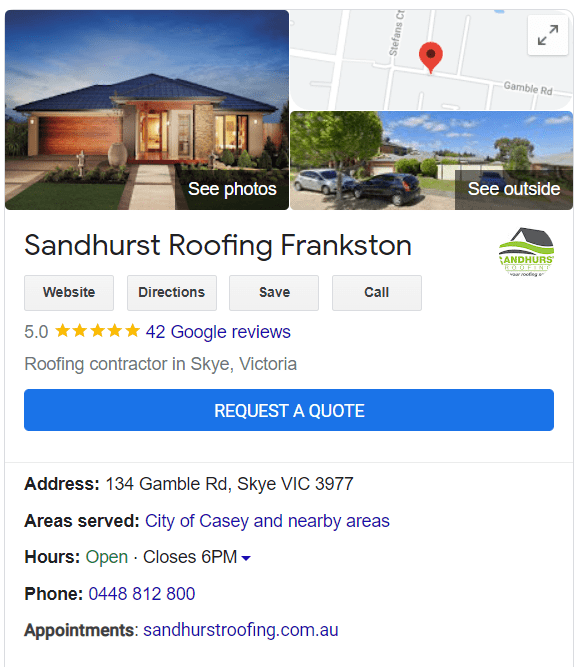 Verify Problematic Listings
If you've been trying to get your Listing verified and you've run out of patience, let us take over the process. We've been able to help many others when the process has become too difficult
Create New Listings
The creation and verification of your Listing is the first step to growing your online presence with Google
Update Existing Listings
If your listing has been active for a while and you've never done anything with it we can update it and make sure it's using all the features. This will give you a better chance to show in the search results.
Managing Listings
For our clients who understand the significance of their Listing, we manage it on an ongoing basis. We ensure all the features are being used to their advantage and any new features get added quickly. We write regular posts and update photo's to keep the Listing fresh and on Google's radar.
Rick McPherson
2022-05-07
Rod has been absolutely amazing Can't recommend him enough! Highly recommend the team very professional And about time I found a company that actually says what they offered
It is refreshing to find a digital marketing business that walks the walk. I have used multiple other agencies that always seem to over promise and under deliver. 5 Stars from me! Thanks Rod & Team
Mark Van De Beek
2022-02-16
Think Local digital are an absolute must-work-with team! They've got an in-depth knowledge of Google Ads and know how to drive leads and results. Highly recommended!
Highly recommend this Digital Marketing Agency. The ASBAS mentoring meeting had had with them was great. It's really helped learn some important things and clarify some of my nagging questions. The summary/digital plan was a fantastic takeaway!
Psoriatic Arthritis had created issues for my feet that were causing problems with my physical activity. After several appointments and some bespoke toe supports, my feet are significantly improved under Phillips care.
Rob & Karren are honest and reliable my google campaign and seo are working absolutely fabulous. I Will Highly recommend your company to every one thanks again.
Elec-Con Services
2021-06-04
We engaged TLD to build us a new website. The service provided by the team at TLD was and still is outstanding. With constant communication and recommendations we were able to create a website to suit our requirements and within our budget. Thank you once again.
Tell us about your business
Our team is ready to work with you and help you grow your  business by improving your online presence.