Website Design
Let us create a professional, clean, easy to navigate, mobile optimised site
Website Design
Let us create a professional, clean, easy to navigate, mobile optimised site
Web Design Melbourne
A website should not just draw attention. The role of a website is to attract and engage the user, as well as communicate your brand and raise awareness about a product or service. Every project presents its own goals, audience, and opportunities. Our approach to a great project begins with a thorough fact-find to uncover the essence of what you want.
Affordable Web Design For Small Business
Your customers will not give you a second chance to make a first impression.
In a digital world, first impressions are vital and an outstanding website design is the key to success. Users enjoy visiting sites that are aesthetically appealing and easy to navigate. Let our team help your website make an outstanding first impression with speed and accessibility.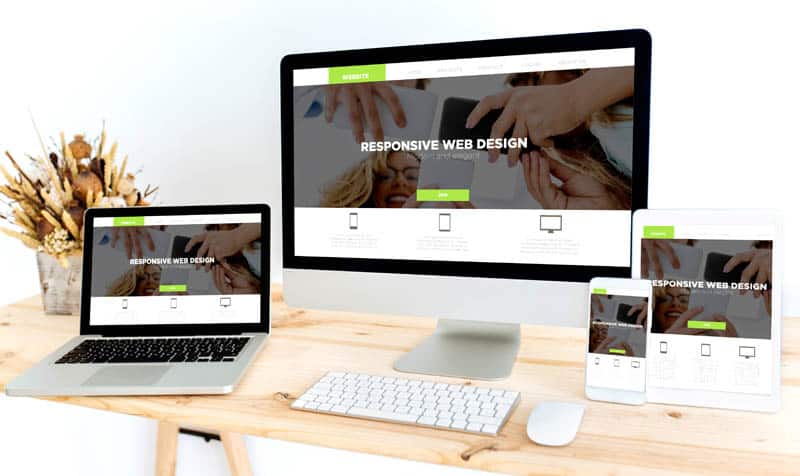 Custom WordPress Websites
Our agency will get your business noticed in the digital world by using simple design, creating a lasting impact. We provide various customisable designs and focus on creating a website to fit your brand while engaging your visitors. Our team presents, revises and collaborates with you until we finalise the perfect design for your business.
We believe that a close collaboration is the foundation for an outstanding result. We get a clear understanding of your business, assess your needs and requirements then collaborate with you every step of the way through until project completion.
Website Builds
We understand how important your website is in growing your customer base.  A website not only has to represent your work or products, it also needs to be easy to navigate, especially on a mobile.
Website Updates
If you need minor changes to your website, new pages or a major face lift, we have the team to get it done quickly and efficiently. We charge an hourly rate and help with improving the user experience.
Very good people. Rod and Carrie are very easy to talk to. They are local and can be trusted..highly recommended.
Rob is an honest and reliable person, I would highly recommend to consider Rod and the team at Think local digital for anyone about to start digital marketing.
Melissa Wassilieff
2022-07-05
Highly recommend - the most patient and supportive team. Plan, create and deliver !! with room for our technical growth. Thank you again for the support xxx
Absolutely 5 Stars! Rod was super helpful, gave me some great tips for improving google status and showed all the behind the scenes analytics of how a great website and google page can work when set up correctly. Highly recommended their services for all business types.
Lovely service Karen and Rod you truely go above and beyond for your clients.
David McCracken Ministries
2022-05-19
Rod and the team at Think Local Digital have been fantastic at updating our website and fixing some spam and WooCommerce issues. We are very happy with their great service and will definitely be using them again in the future!
Rick McPherson
2022-05-07
Rod has been absolutely amazing Can't recommend him enough! Highly recommend the team very professional And about time I found a company that actually says what they offered
It is refreshing to find a digital marketing business that walks the walk. I have used multiple other agencies that always seem to over promise and under deliver. 5 Stars from me! Thanks Rod & Team
Mark Van De Beek
2022-02-16
Think Local digital are an absolute must-work-with team! They've got an in-depth knowledge of Google Ads and know how to drive leads and results. Highly recommended!
Tell us about your business
Our team is ready to work with you and help you grow your  business by improving your online presence.