Google search campaigns show on the Google Search Network as text ads on the Google search engine results page. They will show when a keyword is searched and all the other targeting variables have been met, including budget. Search ads are always displayed above or underneath the organic search results, which will have relevance to the searched phrase.
Your ads position will depend on the ranking a particular ad has when the search is conducted. Ranking is partially due to how much you are willing to pay, keywords, location, time of day, relevance and much more.
Here is an example of a Google Search Ad. They are generally made up of 3 headings, a display url and 2 descriptions. Then you can add extensions in the form of a phone number, address, promotion and other service or product offerings.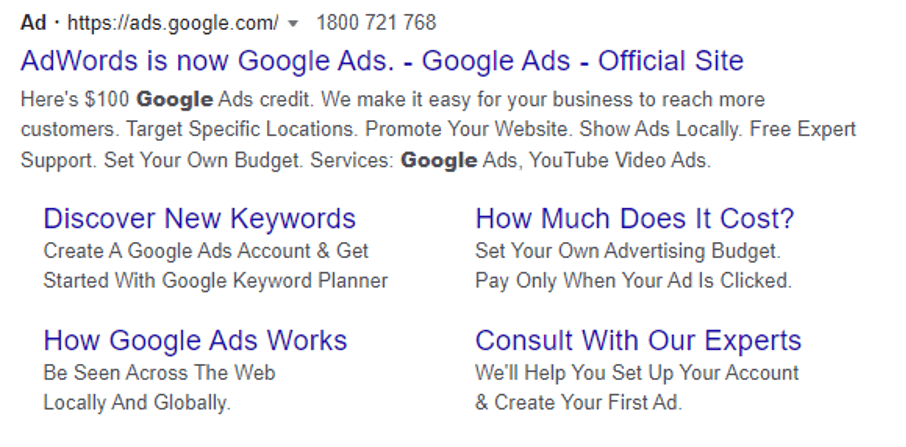 Google display campaigns show on the Google Display Network as eye-catching images with some written content. Google have an extensive inventory of millions of websites where your advertising can be featured. This impacts a suggested 90% of all internet users and is known as the Google Display Network. Another part of the Google display network are mobile apps, YouTube, Gmail, Blogger and many more.
Here your Display Ads are shown based on audiences that you have chosen. For example, a high-end car detailing company would have an audience lists that contains car enthusiasts. Or a children's play centre would have an audience that targets parents. There are many ways of creating audience data to suit your needs and a Google Guru can help you with that.
Here is an example of a display ad.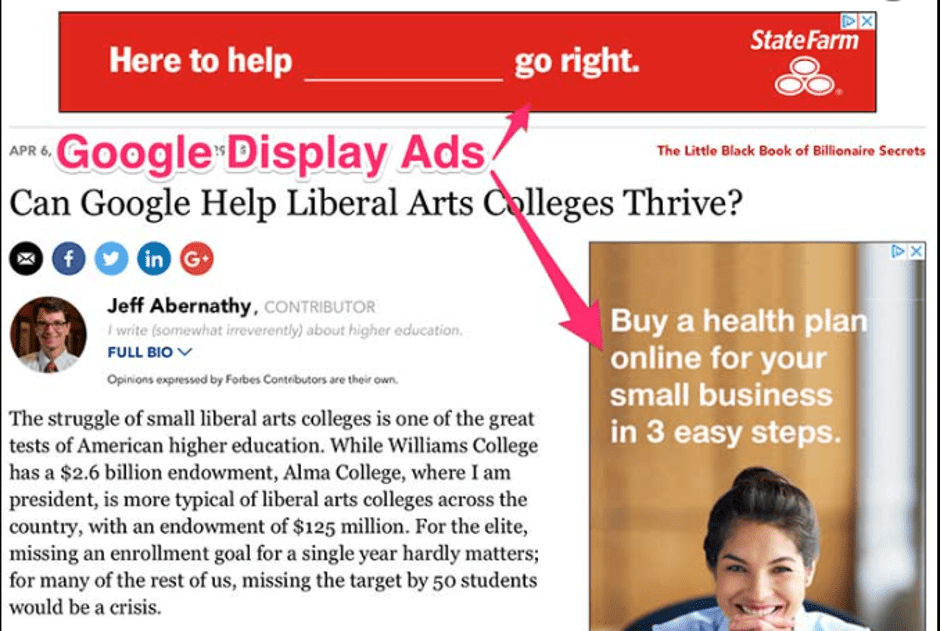 Google shopping campaigns are shown on the Google Search results page as an image with limited information and price. They show above the organic listings on the search page.
There is a little more work involved in a shopping campaign and the work behind the scenes needs to be set out correctly before these ads can show. The success of these campaigns will depend highly on how well your product feed is configured and how good your product descriptions and images are.
Price is also an important factor here. This campaign type will list your ads with other ads targeting the same product in the same area, with prices lists. It is about users comparing what's available that suits their needs.
Shopping campaigns do increase the visibility of your products and are a great way or increasing sales on your website. Here is an example of a shopping campaign listing.